Connections at Centerpoint is our small group ministry. Our purpose is to provide an atmosphere that facilitate's Centerpoint's mission of making disciples for God's glory. We have collected various books and other studies for group's to consider using as means toward that end. This list is not exhaustive but we believe they can be helpful toward making disciples for God's glory.
Small Group Studies:
Respectable Sins by Jerry Bridges
A great read during the first year of community, so that you can invite others into your life to help you see blind spots and identify areas that are ungodly in your own life. It will level the "playing field" with everyone in your group and expose the root of the specific sin and not just deal with the symptoms.
Navigator 2:7 Series
People in training groups learn and practice skills while they experience spiritual growth.  In The 2:7 Series people learn and practice skills such as quiet time options, ways to meditate on Scripture, how to sharpen and tell their salvation story, and other skill-based topics.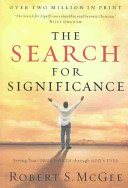 The Search for Significance by Robert S. McGee
Identify universal lies that trigger the cycle of self-doubt, and rob you of joyful living. Learn how much God loves you through the powerful truths presented in Scripture.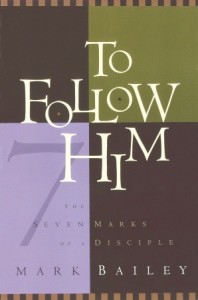 To Follow Him by Mark Bailey
Most Christians know that Jesus commanded his followers to "Go therefore and make disciples of all nations." Yet many remain unclear about what Christ intended such a disciple should be or do. Recognizing that now, more than ever, believers need clear, biblical teaching on this all-important subject, author Mark Bailey provides a biblical measuring stick to help readers discern what it means to be the type of disciple Christ urges us to be.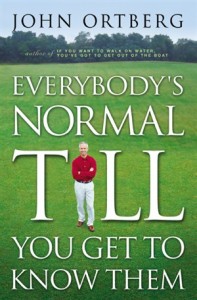 Everybody's Normal Until You Get To Know Them by John Ortberg
The unhealthy, sinful ways we respond to life in a fallen world are hardly God's idea of "normal." We need each other, but how do we get close without getting hurt? Learn to accept people and form life-changing relationships.
Men's Studies: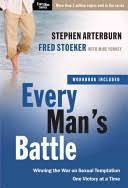 Every Man's Battle  by Stephen Arterburn
Designed for men who desire sexual purity. This study will help you as you strive to remain strong in the battle against temptation of thought, life and roving eyes.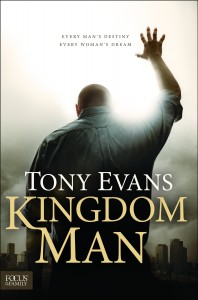 Kingdom Man by Tony Evans
Kingdom Man challenges and equips men to fully understand their position under God as well as their position over what God has given them. The biblical definition of a man is one who has learned to operate under the authority of Jesus Christ while carrying out responsible and legitimate leadership within the sphere of influence that God has placed him.
Stepping Up: A Call To Courageous Manhood by Dennis Rainey
Dennis Rainey identifies five stages of a man's journey through life—boyhood, adolescence, manhood, mentor, and patriarch—and examines a man's responsibilities at each step. Rainey calls men to seize the moment and take action, stepping up to responsibility and inspiring others in the process. It's about embracing courage, rejecting passivity and cowardice.
Men's Fraternity is a video-based curriculum designed to help men understand what being a man is all about. Before we can understand how to live in the present and the future as a godly man, we must look back to learn from the experiences that have shaped our beliefs. Men will be able to have a clear, concise definition of manhood and be challenged to reflect godliness in all areas of life.
Women's Studies: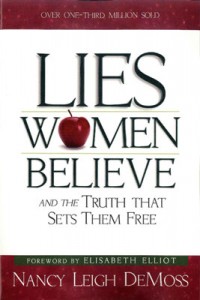 Lies Women Believe by Nancy Leigh DeMoss
In her best selling book, Lies Women Believe, author Nancy Leigh DeMoss exposes those areas of deception most commonly believed by Christian women — lies about God, sin, priorities, marriage, family, emotions, and more. She then sheds light on how we can be delivered from bondage and set free to walk in God's grace, forgiveness, and abundant life.
Marriage Studies: