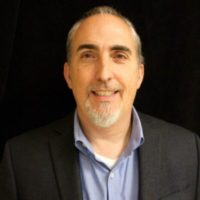 Mark is a native Texan and currently resides in Sunnyvale, Texas. He has been married for twenty-nine years to his high school sweetheart, Jennifer, and they have four adult children and one new son by marriage. Mark enjoys spending time with his family and following the Cowboys, Mavericks, and Rangers. He is also an avid fly fisherman.
Mark serves as the President of Dallas Theological Seminary and is also a professor of Bible Exposition. He has held a variety of ministry positions through the years, but DTS is his home. Mark has co-authored and recorded multiple songs/albums and frequently presents at conferences on biblical and pastoral themes. He has written several books including How to Read the Bible Like a Seminary Professor and the recently released Jonah: Beyond the Tale of a Whale.
The Yarbrough's are on the road a lot due to ministry engagements, but when they are home . . . you will find them at church encouraging people and serving in the nursery.